Gaadsan, a subclan of Mohamed Xiniftire, is one of the largest clans of the Dir. Their homelands are divided amongst three countries: Ethiopia, Somalia and Kenya. In Ethiopia, Gaadsan clan reside in threeworedas: Liben (Jarrati, Waladaya, Doolow and Guuredhamole), Gode (Iimey and Boola), and Misraq Gashamo (Nusdariiq, Marsin, Kabtinuur and Qabridhare). The Gaadsan in Somalia mainly live inBakool, Gedo and the Lower Juba Regions. In Kenya there is a third division of Gaadsan, known as Gaadsan-Kenya, the brother of Wardey Clan (subclan of Madaxweyne Dir). Both Gadsan and Wardey have settled on the larg est and wealthiest lands of Somali Kenya such as Bangal, Garseeni, and Hoolla.
Editor n production by;-
Mohamed M Daher
c/o Minneapolis ,mn USA 
tel 011-6122273579
Assistant edit by :- khalif Abdi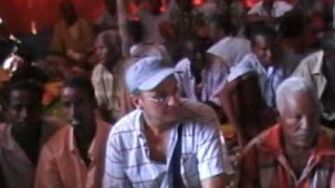 Ad blocker interference detected!
Wikia is a free-to-use site that makes money from advertising. We have a modified experience for viewers using ad blockers

Wikia is not accessible if you've made further modifications. Remove the custom ad blocker rule(s) and the page will load as expected.